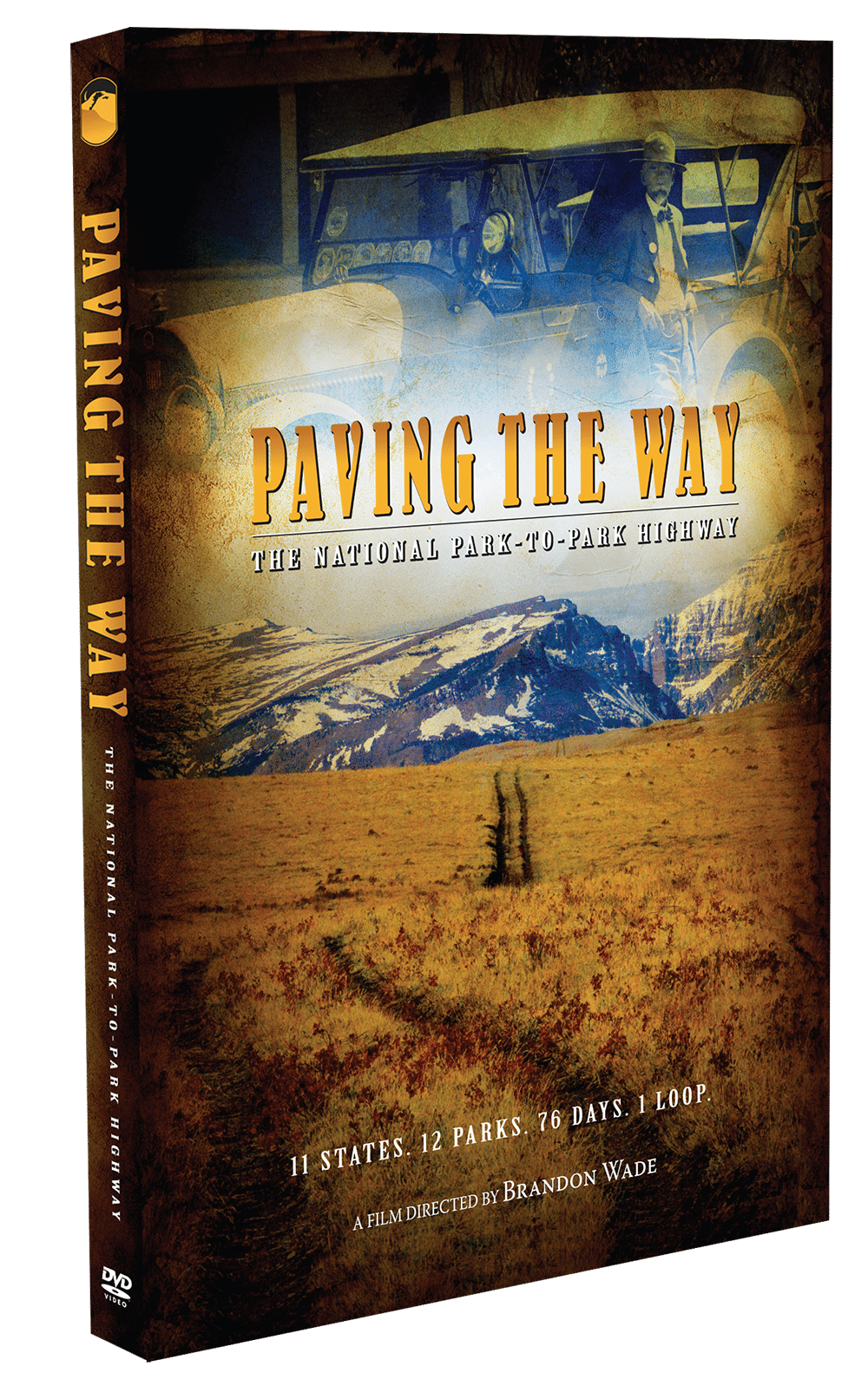 2-Part Series on one single DVD.
Our Price: $18.95+s/h
Pack your spare tires and extra gasoline for an epic adventure that was a quintessential moment in American automobile tourism. Join us for the inaugural tour of the Park-to-Park Highway, a 5,000-mile motor route that connected all twelve of the National Parks in 1920. Filmmaker Brandon Wade presents this perilous yet humorous story as ordinary people can finally own automobiles but have few paved roads to drive on.
Autographed by director Brandon Wade.
Please note: The shrink-wrap will be removed prior to shipping. DVD includes over 30 minutes of exclusive bonus material.
Feature length approx. 114 minutes Color / B&W, Stereo, Closed Captioned, SD, Universal Region Code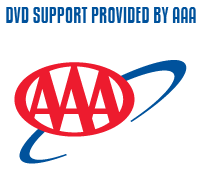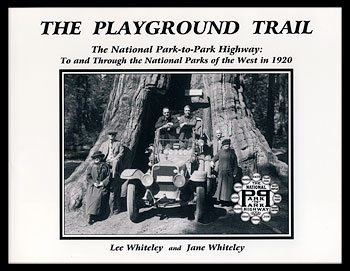 The book that inspired director Brandon Wade
to make the film Paving The Way:

THE PLAYGROUND TRAIL
The National Park-to-Park Highway
By Lee & Jane Whiteley
The National Park-to-Park Highway, billed as "the Master Scenic Highway of America," connected the twelve National Parks of the West. This book features 45 photographs of the 1920 dedication tour to and through the nation's playgrounds, and 120 images in all! A MUST for anyone who loves America's great National Parks." Softcover. 11 x 8 1/2. 216 pp.
Our Price: $19.95
(Offer made by Lee and Jane Whiteley)